I'm busy working on my blog posts. Watch this space!
Please reload
How to be a good friend when picking a restaurant for someone with dietary requirements - Or - What your special diet friend goes through every time someone utters the dreaded phrase, "Let's go out to dinner!"
We have scoured the internet, interviewed friends and family, focus-grouped until the cows have come home (at which point some of us have run away because we are allergic to dairy), all to bring you this foolproof-ish, step-by-step guide for how to be a good friend when picking a restaurant for a person with a special diet, because dangnamit we're sick of pouring over the menu, freaking out because everyone's waiting but there's nothing you can eat so you end up ordering a water.
First cab off the rank in our list of suggestions is:
Let them pick the restaurant! They probably have favourite haunts they keep going back to because they feel safe there. It is all about trust, and when you don't have that trust with that establishment, it can be seriously anxiety-provoking to try somewhere new.
That being said, if that is not an option or everyone is looking to try a new place, there are a few things you can do to make your special-diet friend feel less like an inconvenience and more like a real person, you know, with thoughts and feelings.
Let people know in advance that you are planning to go to dinner! Last minute plans are particularly tricky to deal with, especially if allergies are severe or food sensitivities are complex.
If you are not sure, ASK if anyone has any dietary requirements.
If someone does have dietary requirements, ask them what they are. Is it an allergy, intolerance, sensitivity? A special diet they follow? Get as much info from them as you can, including what kinds of food they love to eat and which type/s of cuisine are a no-no. Ask if cross-contamination is an issue. If they are comfortable telling you, ask them what their reaction is. Don't, like, make it weird, though. No need to have them send you stool samples or anything. Weirdo.
Once they have told you what their requirements are, WRITE IT DOWN. Save it somewhere so you can refer to it later.
When they tell you what their requirements are, don't tell them how much it sucks. They know it sucks a bit.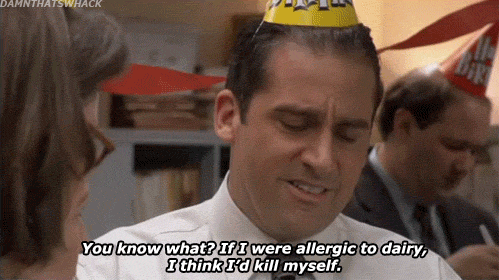 Discuss with them where you are thinking of going so they can see if it's suitable. Give your friend a link to the restaurant's facebook or website.
Do not rely solely on the menu. Sometimes restaurants are great about labelling, other times they aren't. Sometimes things labelled 'gluten free' actually won't be suitable for a coeliac. CALLING AHEAD IS BEST.
Don't suggest a seafood restaurant if they are deathly allergic to shellfish, or an Asian restaurant if soy or nuts are the issue, don't go to a steakhouse if they're a vegan, etc etc. Don't be a Karen.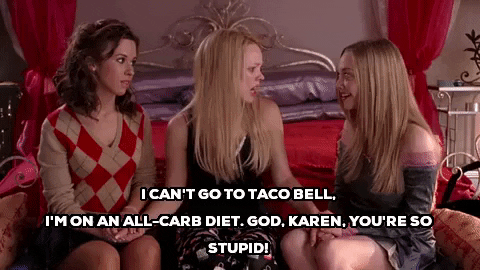 Consider language - it can be a barrier if the restaurant staff and your friend do not speak the same language. This can be dangerous, resulting in massive misunderstandings.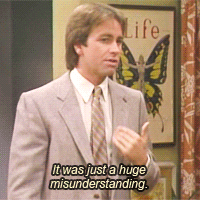 ​
Call ahead, or have your friend call ahead so the restaurant knows exactly what

the food requirements are ahead of time. State if cross-contamination is going to be a problem. This will do a few things:
It SERIOUSLY helps the chef out. If they know in advance, they can plan the proper substitutions or alterations they have to make to a few dishes on their menu. They will know to be careful about cross-contamination - they can change knives/boards/water/oil as needed. In the middle of a busy shift, if these things aren't known beforehand, that can get pretty frustrating, and details like this can get overlooked.                                                                                                                                                                                                                                    

Calling ahead should drastically lessen the chances of your friend being treated like a nuisance by the staff, and also make them feel pretty spesh that you have taken them into consideration.                                                                                                                                         

                                                                                                                                                                       

It also means that the following conversation can be avoided on the night, when everyone else has given their order and your special-diet friend is sitting there anxiously holding their menu, as the waiter stands there, pen at the ready.
If possible, make sure there is more than one option available for your friend. Preferably, that it's a) not a salad, unless they're excited by salads, and b) not a bowl of white rice, unless they're excited by bowls of white rice.
Understand it will take time when at the restaurant to take the order. Your friend will probably need to chat to the waiter for a while to double check everything, going back and forth between the chef, and so on.
​
Understand that banquets are usually not okay, and be prepared for your friend to order a meal that is entirely for them while everyone else has the banquet. Don't get jealous if theirs looks better and take food off their plate. You can eat everything. They can't. Don't be greedy :p
Be prepared to leave if they can't find anything suitable. Sometimes this will happen. It's just part and parcel of it.
Two last pieces of general advice:
When choosing a place to eat, take the same care as you would with a friend who has mobility problems. You wouldn't choose a restaurant accessed by a flight of stairs if inviting a friend in a wheelchair or if they are 90 years old and their knees aren't great, or if they've just broken their leg (In fact, if they've just broken their leg, you should probs take them to a hospital, not out to dinner).  It's very similar when choosing a place to eat that can seriously impact that person's health.  
Consider not going out to dinner. Revolutionary, we know, but a good time can still be had that doesn't involve food.
At the end of the day, the entire eating-out experience can be fraught for a person with a special diet. All your friend wants is for that to be understood, and to not feel like an inconvenience for it. They deal with the issue of what to eat 3 times a day, every day, forever and ever and always.
If you take 10 minutes out of your day to chat to them about it, to show you care and want to understand, they will appreciate it, and they will remember it, and they will possibly at some point bake you treats to say thanks, because they have become very good at baking, because they can't just go out and buy stuff, so they are really great now at milling their own flour and activating their own almonds and all sorts of things you will never have to worry about.
Or they will just say thanks.
Thanks for understanding. Thanks for caring. Thanks for being a good friend.
​
Please reload