I'm busy working on my blog posts. Watch this space!
Please reload
By Rachel Hawkins, Nutritionist.
"Is that gluten-free?"  It's the phrase that makes all non-gluten-free foodies cringe.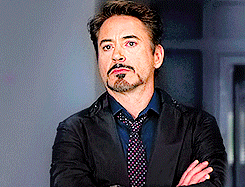 Thanks to the gluten-free health trend, gluten-free food products are in demand more now than ever before. Whether you're at the supermarket or your local café, gluten-free food and beverage options are readily available; in fact, if they weren't, companies would simply be missing out on the perfect money-making opportunity.
But why are gluten-free food products in such high demand? 
We know that following a gluten-free diet is essential in the medical treatment of coeliac disease (an autoimmune disease in which the immune system reacts abnormally to gluten), but what about everyone else? The word on the health food aisle is that some people believe that a gluten-free diet will make them lose weight… but is this true?
The most logical way to answer this question is to first explain what gluten is.
Gluten is the name given to a group of proteins (prolamins and glutelinins) that are stored together with starch in the endosperm of grains (that's the part we eat!).
It is most commonly found in wheat, barley and rye, however is also present in hybrid grain varieties including spelt and triticale. Gluten has elastic properties which gives structure to baked goods such as bread and biscuits.
Side note: Have you ever compared regular wheat flour bread to gluten-free bread? Wheat flour bread is soft and fluffy thanks to our friend, gluten. On the other hand, gluten-free bread has a tendency to be dense and crumble easily (and taste like sadness and dust). This is due to the fact that gluten is missing. Nevertheless, gluten is not only found in baked goods. It is also commonly present in deli meats, soy sauce and beer, and can also be used as a stabilising agent in more unexpected foods products such as chocolate and ice cream.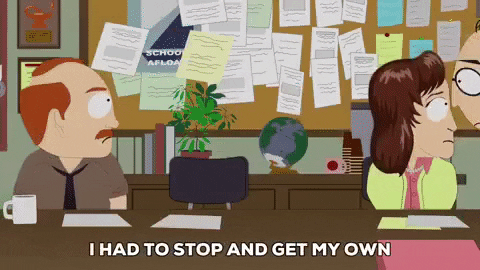 So how does a gluten-free diet differ from a regular diet?
Research tells us that a gluten-free diet is typically based on a combination of foods naturally lacking gluten and special products which have been formulated with gluten-free grains.  Because the elastic properties of gluten are so hard to replicate, gluten-free products undergo significant food processing prior to them hitting the supermarket shelves, making the notion that gluten-free products are "healthier" seem more than a little untrue, and is a testament to great marketing.  
As a result of trying to replicate these properties, gluten-free products are typically higher in fat, sugar and calorie content, meaning that they are more likely to contribute to weight gain rather than weight loss. In fact, studies indicate that people who follow a gluten-free diet are more likely to consume a high amount of packaged gluten-free products vs whole foods which naturally lack gluten due to the perception of having limited food choices.
As many gluten-free products are made with refined flour and/or starches, they are also low in fibre. This is unfavourable for weight loss, as foods that contain fibre promote satiety, making us feel fuller for longer. Consuming foods that are high in fibre increases the likelihood of consuming smaller meals which is beneficial for weight management. The reverse is true of a low fibre diet, thus a gluten-free diet increases the probability of consuming excess energy and gaining weight.  
"Does this this mean that everyone who eats a gluten-free diet will gain weight?" I can hear all the coeliacs cry.
Well…of course not!
The question of whether a gluten-free diet will make you gain (or lose) weight all comes down to diet quality. If you consume a gluten-free diet that consists predominantly of packaged and processed foods, then the chances are that this will not bode favourably for your waist line (or health status!). However, if you eat a diet rich in:
fruits

vegetables

gluten-free whole grains

legumes

beans

lean protein

nuts

seeds

dairy (or non-dairy alternative rich in calcium and vitamin D)

healthy poly and monounsaturated fats
then there is no reason to be fearful of weight gain.
TAKE HOME MESSAGE: If you are looking to lose weight, then a gluten free diet is not the way to go. A gluten free diet should only be followed if you have an intolerance or allergy (coeliac disease) to gluten. If you fit into these categories, then keep in mind that a little more effort is required to ensure that you are eating a well balanced diet that is rich in fibre.
Even though the siren call of the health food aisle may be tempting and promise 'healthy gluten free snacks', many pre-packed gluten free snacks are devoid of real nourishment and should be enjoyed in moderation.
 Unlike this doggo. Bad doggo. That is not moderation. 
ABOUT THE AUTHOR:
Rachel Hawkins is a Nutritionist who holds a Bachelor of Exercise & Nutrition Science, and is currently studying a Masters of Dietetics at The University of Queensland. She is passionate about inspiring, educating and motivating others to be the happiest and healthiest version of themselves by promoting quality nutrition practices, physical activity and self-care. Having coeliac disease herself, she does not believe in dieting or restricting foods unnecessarily. Instead, her food philosophy is centered around the ideology that all food should be enjoyed in a balanced manner with focus placed on eating wholefoods. She shares her love for nutrition in a fun, colourful and relatable way on her Instagram page @thenakedtruth.au
REFERENCES
Bascunan, K. A., Vespa, M. C., & Araya, M. (2017). Celiac disease: understanding the gluten-free diet. European Journal of Nutrition, 55, 449-459.

Dietitians of Canada. (2017). Practice Guidance Toolkit: Healthy Weight/Obesity. PEN Nutrition. Retrieved from http://www.pennutrition.com/KnowledgePathway.aspx?kpid=924&trcatid=38&trid=1247

Saturni, L., Ferretti, G., & Bacchetti, T. (2010). The Gluten-Free Diet: Safety and Nutritional Quality, Nutrients, 2, 00016-00034. doi: 10.3390/nu2010016

Theethira, T. G., & Dennis, M. (2015). Celiac disease and the Gluten-Free Diet: Consequences and Recommendations for Improvement. Digestive Diseases, 33, 175-182.

Valletta, E., Fornaro, M., Cipolli, M., Conte, S., Bissolo, F., & Danchielli, C. (2010). Eliac disease and obesity: need for nutritional follow up after diagnosis. European Journal of Clinical Nutrition , 64, 1371-1372.
Please reload